Home
Located at 7 Prince Place (adjacent to the Newburyport Public Library) in downtown Newburyport, Mouthworks is a speech and language therapy and myofunctional therapy practice. Through a multi-sensory approach, Mouthworks offers a wide range of therapies to treat expressive and receptive language disorders, articulation, fluency, swallowing and eating disorders and oral sensory disorders. Mouthworks provides a comfortable, warm and nurturing environment for patients of all ages. The office setting provides a bright and homey environment with a playroom, another office for older patients and a kitchen. Mouthworks is fully handicap accessible and has space for strollers and high chairs.

Mouthworks was founded by Speech Pathologist, Elizabeth G. Schlein, in 2012. A certified Speech Pathologist for over 30 years, Elizabeth specializes in speech and language therapy as well as myofunctional therapy. Elizabeth decided to open her own practice in order to create a more welcoming environment to the hospital setting in which she was accustomed to seeing her patients.
---
Who We Are
Elizabeth Schlein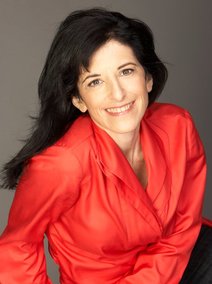 Elizabeth received her masters in Speech and Language Pathology in 1984 from Boston University, and has been practicing ever since. She worked in various hospitals, public and private school systems, and home health before deciding to open her own private practice. Elizabeth continues to pursue a greater knowledge of her ever growing field; she has attended numerous local and national conferences and workshops with subjects ranging from feeding disorders and oral sensory issues, to apraxia. In addition, Elizabeth is an oral myofunctional therapist, fluent in sign language and braille. Elizabeth is an ACE award recipient from the American Speech-Language-Hearing Association, given to therapists who have excelled in their CEU courses.

Elizabeth resides in Beverly, Massachusetts with her husband of 30 years, Rob, and her two children. When she isn't working, Elizabeth loves to cook. She has written recipes for websites, appeared on a local television cooking show, and has even compiled her recipes into her own cookbook. Elizabeth enjoys combining her passions of cooking and therapy, and frequently experiments with food treatment.
---
Rose McKenna, Office Manager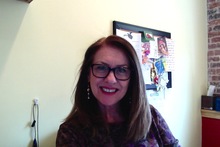 Rose comes to Mouthworks with more than 30 years in mid- to executive level management. Rose spent eleven years at the Gemological Institute of America as the Alumni Association manager. In that capacity, she worked with students from around the world. In the off hours, she loves to read, listen to music, play golf and enjoy time with her family.

Rose has a special affinity with children - she hasn't met a child who doesn't warm up to her immediately and looks forward to seeing the kiddos every day.


---